Friday 28 January 2011 at 8:31 pm
Here's some piccys & words following my installation of fog/spot/aux lamps on my MK2 TDM850.
I originally fitted some cheap LED units, but the bulbs started to fail, and of course they can't be replaced. So I found these halogen ones on good old eBay. Shipped direct from Bulgaria (yes!) and I think they look pretty sturdy. Includes mounting brackets and relay/wiring. Boffo.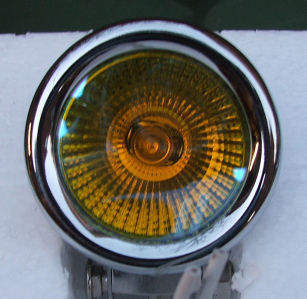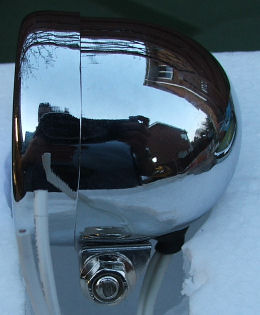 I expected H3 bulbs in these, but it turns out they're sealed dichroic MR16 bulbs. So easily replaceable, and there's even LED bulbs available (obsessed with LEDs? Me? A bit...)
Anyway, off to the garage, out with the allen keys and sidepanels, screen and inner fairing off. As I'd previously run the old lights straight off the sidelight circuit with a dashboard switch, I used this wiring to run the relay. I mounted the relay behind the sidelight (stubby screwdriver required here).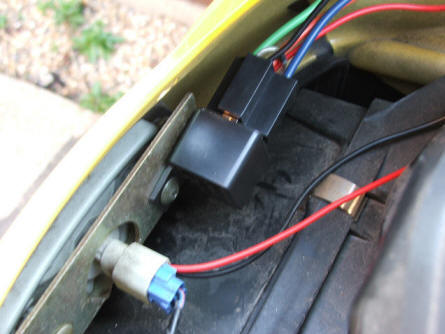 Next is to run the power direct from the battery. I connected a ring crimp connector straight on to the battery terminal next to the main fusebox via an inline fuse, then ran the cable following the main harness under the airbox. (Wiring got tidied up later & fuse holder strapped in)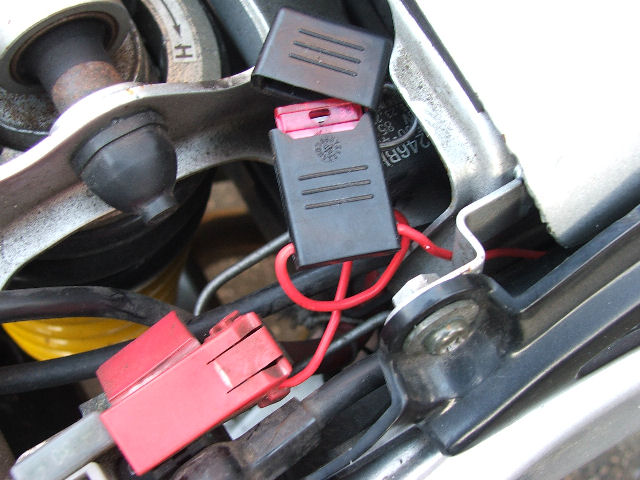 Then connect it all up; that concludes the live side of the installation. The earths for the lamps were wired to the fairing stays on each side. Pic shows earth point and the route of the main feed wire (green - it was all they had in 17amp). I mainly used insulated crimps for joins where I might need to disconnect in the future, but some I soldered & insulated with heatshrink.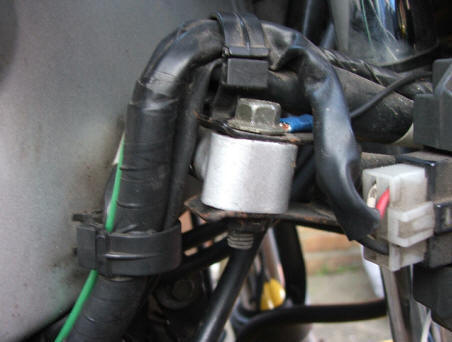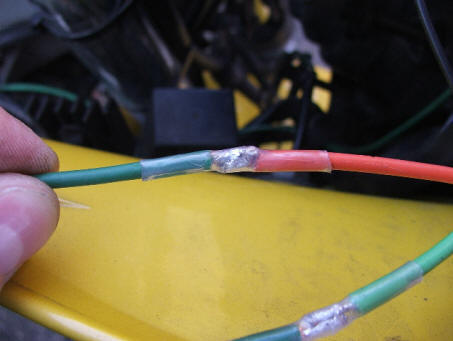 Mounting the lamps was a single hole drilled in the lower fairing, and the brackets bolted through. Bracket pic: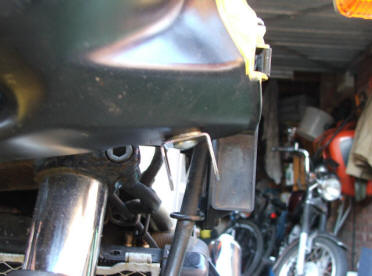 Lamp mounted; sidepanels still off: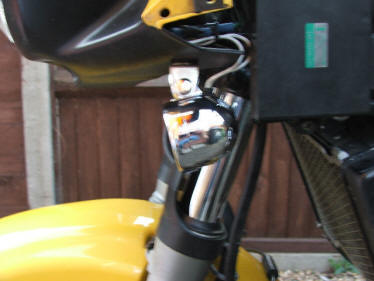 Finished article - the camera decided they were too bright & adjusted the aperture, so not a direct comparison, but you can tell how bright these are: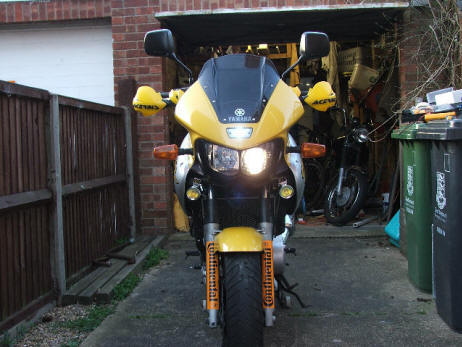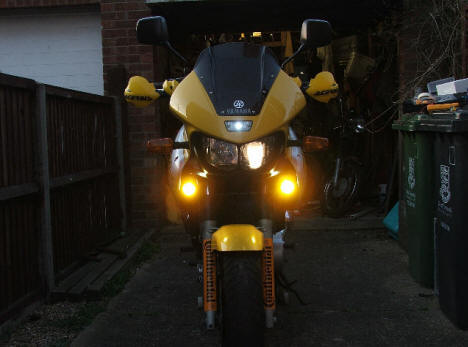 The only drawback is that there's no 'focusing' of the beam. It's a wide pattern so even angled down they're dazzling. Having looked around a bit there are several bulbs available with a narrower focus for a bit more control. Should make night rides a bit safer though.
And previous readers of the Carpe thread may recall the amazing wording on the pack of the original lights. These ones are no exception: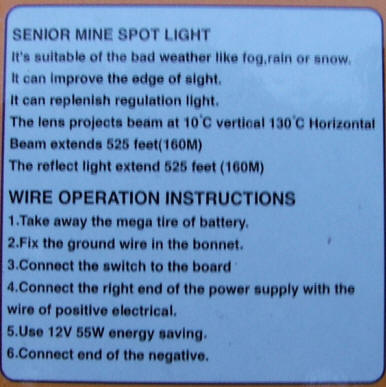 And finally - these are my trusty £2 QD kneepads which are invaluable for crawling around under cars & bikes: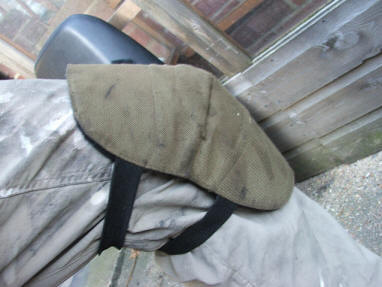 And my other very useful home-made invention - the Daniel Park-O-Matic keeps your bike upright in the garage, giving more space without hauling the paddock stand out. It's a bit of 2x4 with a slot drilled in it. I'm thinking of taking it to Dragon's Den, what'd you reckon?